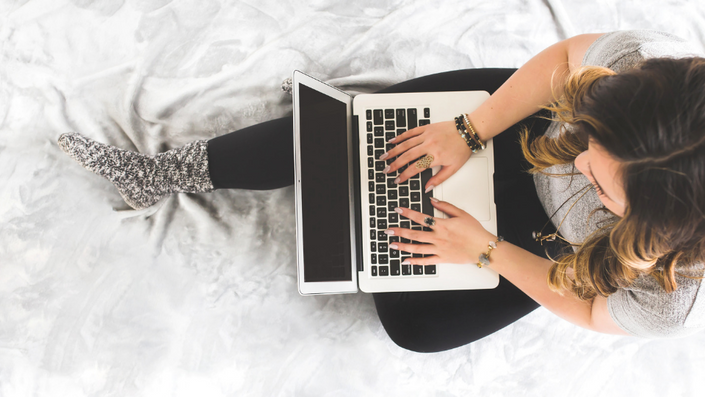 YouTube For Creatives
Are you ready to start a YouTube channel and actually see MORE conversions from the video content you create?
You know you need to be on video but…

It's a

scary thought

putting yourself out there on video (you don't have a professional place to film let alone professional video equipment!)
You just have

no time

to film

, edit and upload these videos, especially when no one even watches them!
Trying to figure out YouTube, picking the perfect video tags and rank videos

totally overwhelms you
What if I made creating video content a little more fun and a lot more easier for you?
Think...

Having a clear format to follow to know exactly what to say in your videos so you finally feel confident on video.
Knowing how to set up all the "tech stuff" with equipment you already have, so your videos look professional.
Easy to follow video editing so editing those videos don't take FOREVER!
You know, so you can create a 24/7 sales team of videos working for you (for FREE, might I add) while you can focus on loving on your clients and drumming up a waitlist of clients who can't wait to get started with you (because they saw your videos)!
Sound like your cup of tea?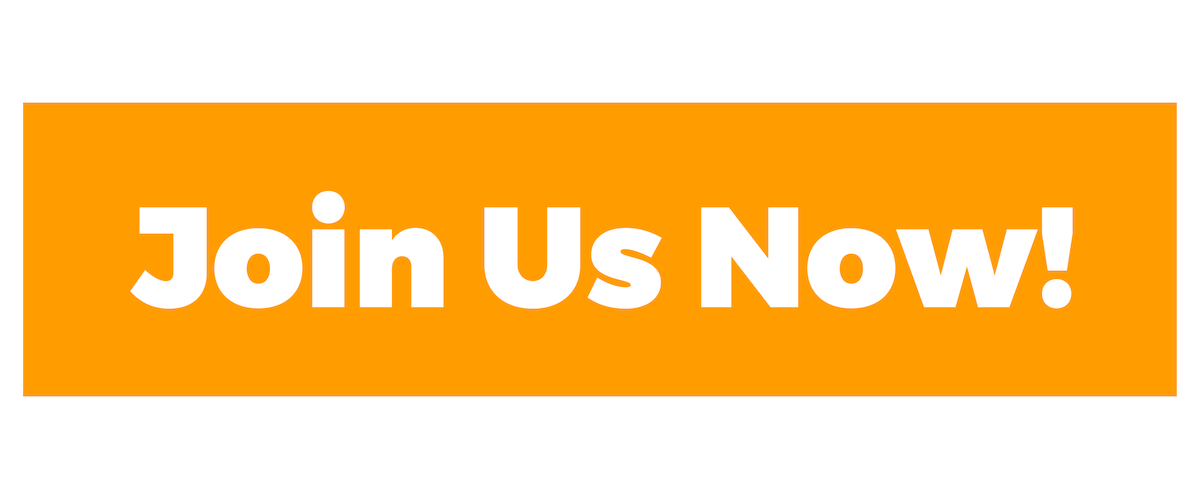 I'm going to let you in on a little secret here.

So many platforms are becoming over-saturated and pay to play game, but one of the best kept secret platforms most businesses aren't using CORRECTLY is YouTube. It's basically an untapped territory to build leads, get customers and make more money!
YouTube For Creatives is the support and accountability you've been looking for when it comes to building your confidence not only on video, but on YouTube as well.
YouTube is the perfect place to build your business visibility and grow your small business in 2019:
YouTube is the SECOND largest search engine in the world!
Your YouTube videos can rank in Google search! Google actually gives preference to video in their search.
Video content gets 66% more QUALIFIED leads per year than a business without video.
Video content also achieves a 54% increase in brand awareness!
And 84% of consumers have bought something after watching a video in 2018.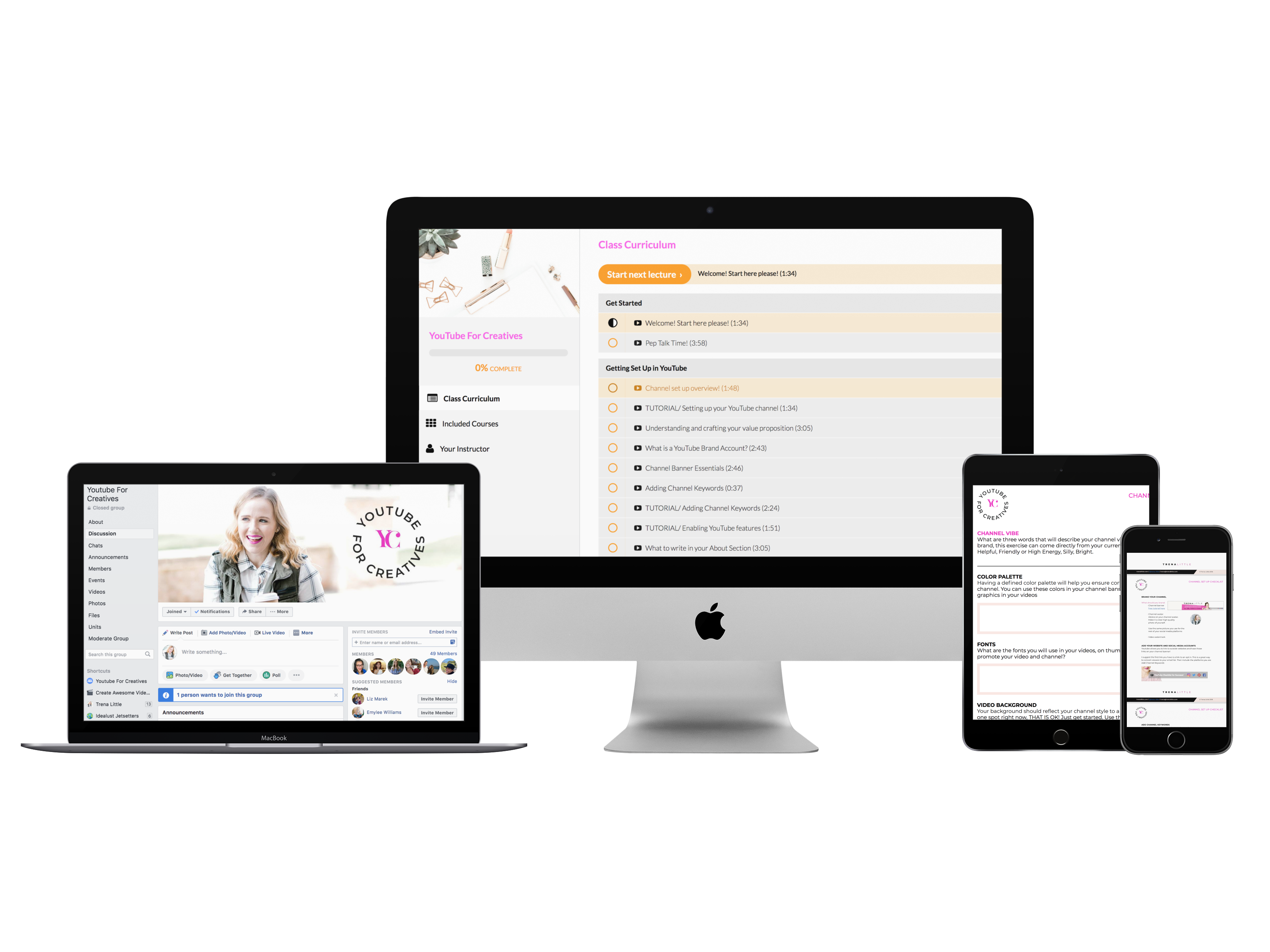 I've developed a system that focuses on the exact process of creating the right video content for YouTube that doesn't take HOURS to do and gets you the biggest bang for your buck (aka: time).
Because let's be real, you can't be spending HOURS a week creating video content, you have clients, kids, and a life!
---
I see you filming, refilming, and refilming that video over 10 times... and never posting it!
No more! I'm handing over THE process to help you create the right video content with confidence and pride!
Everything inside the YouTube For Creatives membership is designed to help you tackle video confidence with ease and confidence! All the material is geared toward setting up a system that is sustainable to creating consistently amazing video content you are proud to share!
Want a peek inside your membership???
So you can see how committed we are to building your confidence and seeing your videos thrive!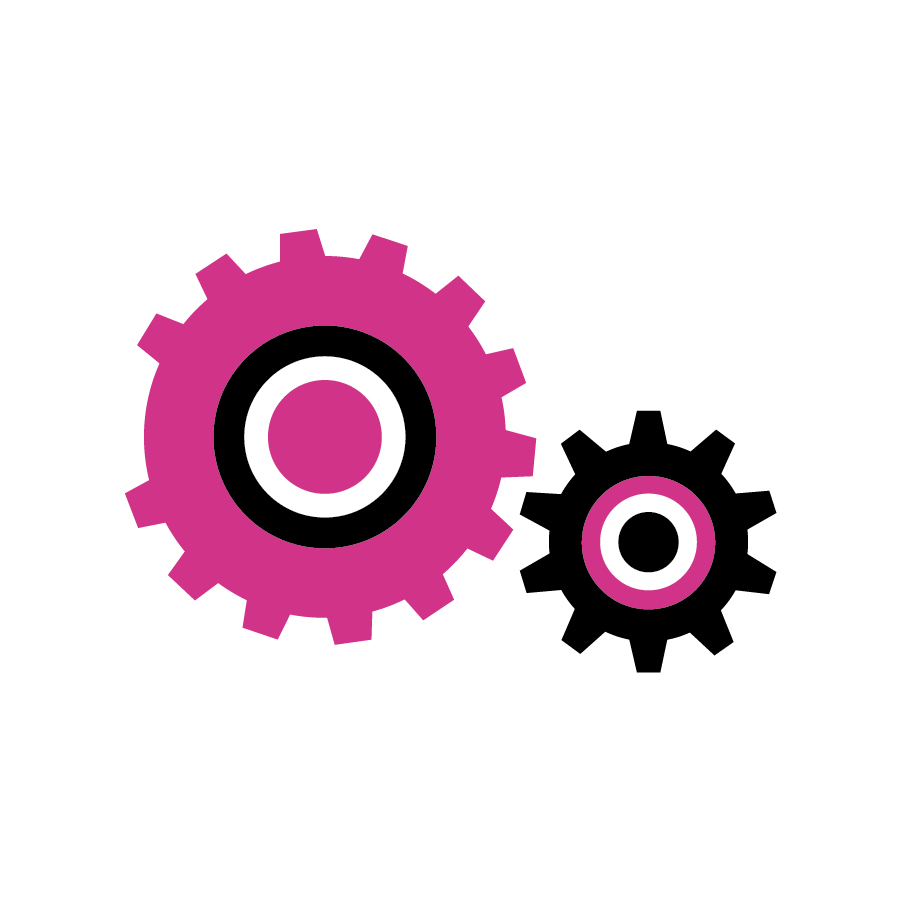 Private Facebook Group
A private Facebook Group for YT4C members to ask for feedback on their videos, ask Trena questions directly and to mastermind with likeminded business owners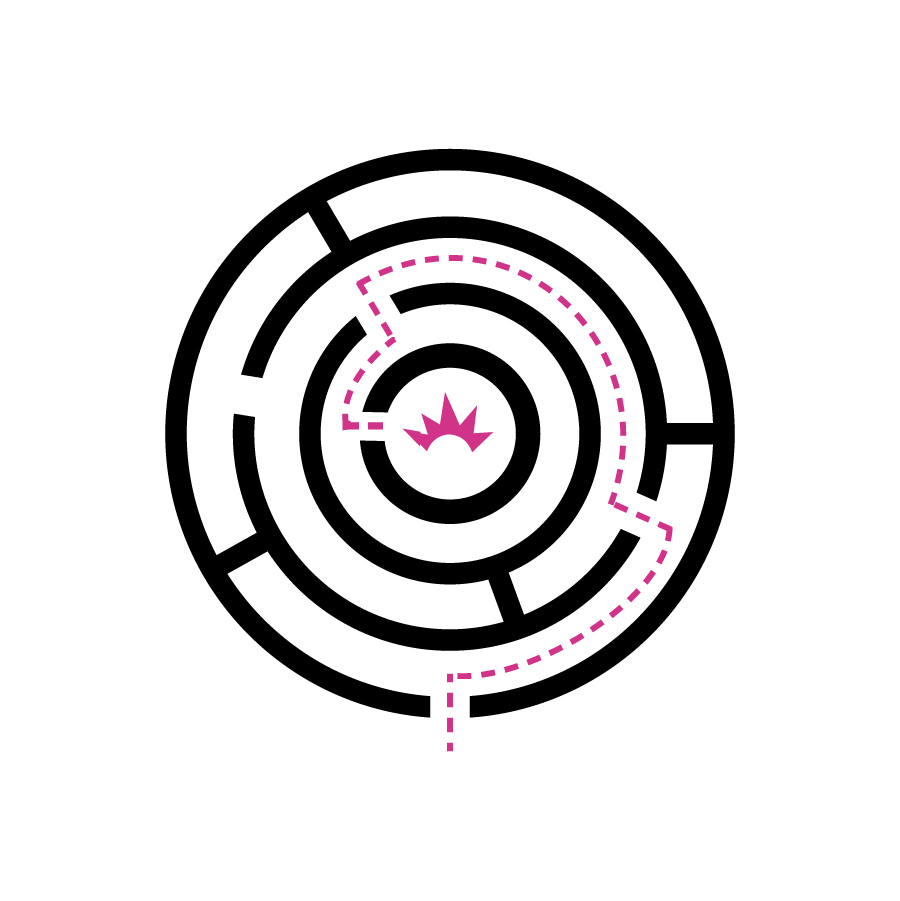 Monthly Challenges
It's time to make it happen! Each month there will be a new challenge for you to compete with prizes and giveaways for those who complete the challenge!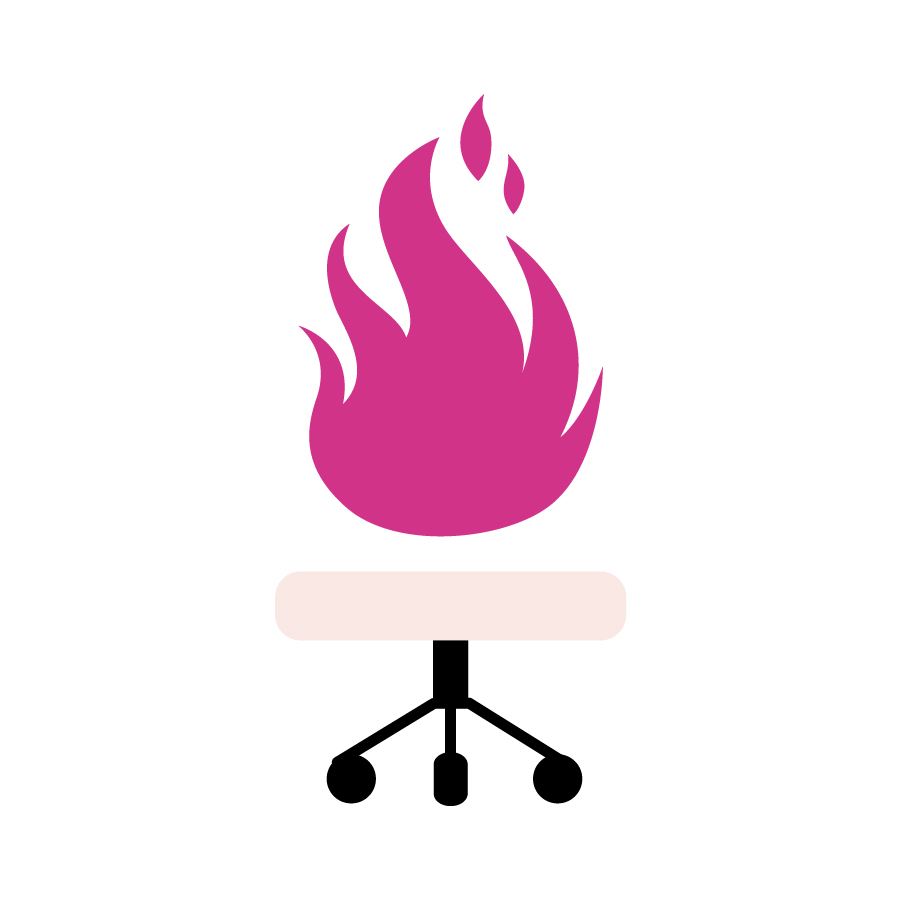 Hot Seats
Each month a member will be chosen to sit in the hot seat and have a deep dive YouTube channel audit from Trena to see what you are doing well and what you could do to see bigger results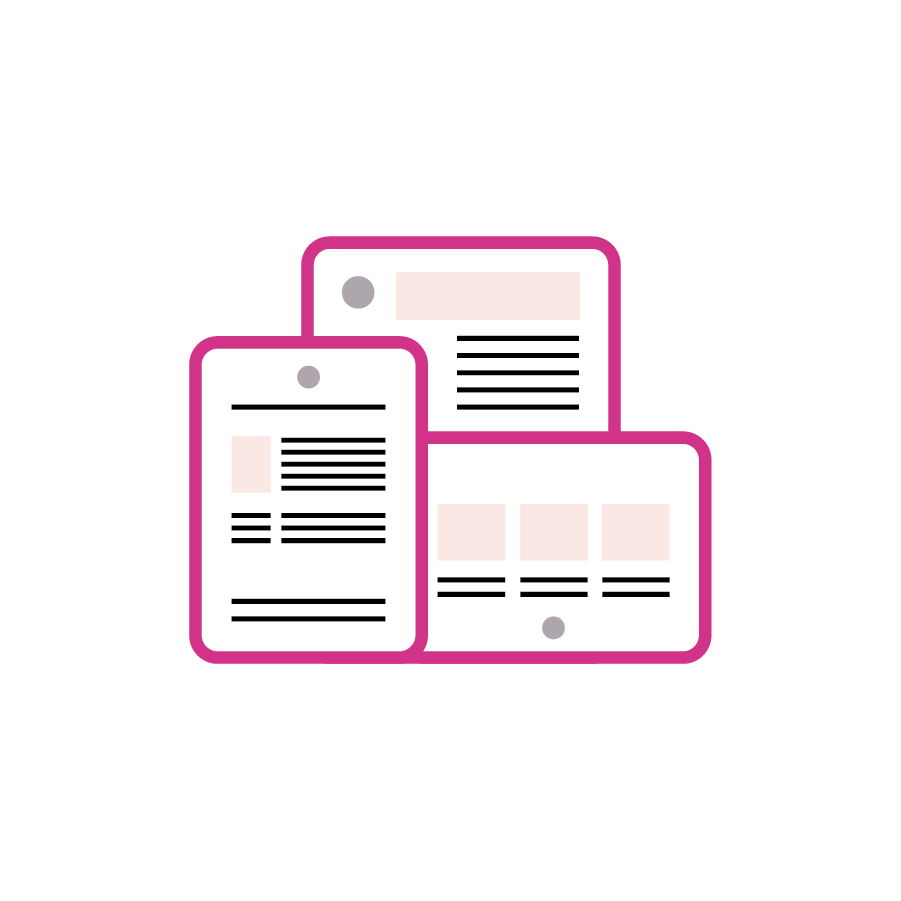 Templates, Worksheets and Courses
Over 25+ pages of YouTube templates and worksheets plus my signature course to help you master the art of creating highly effective video content.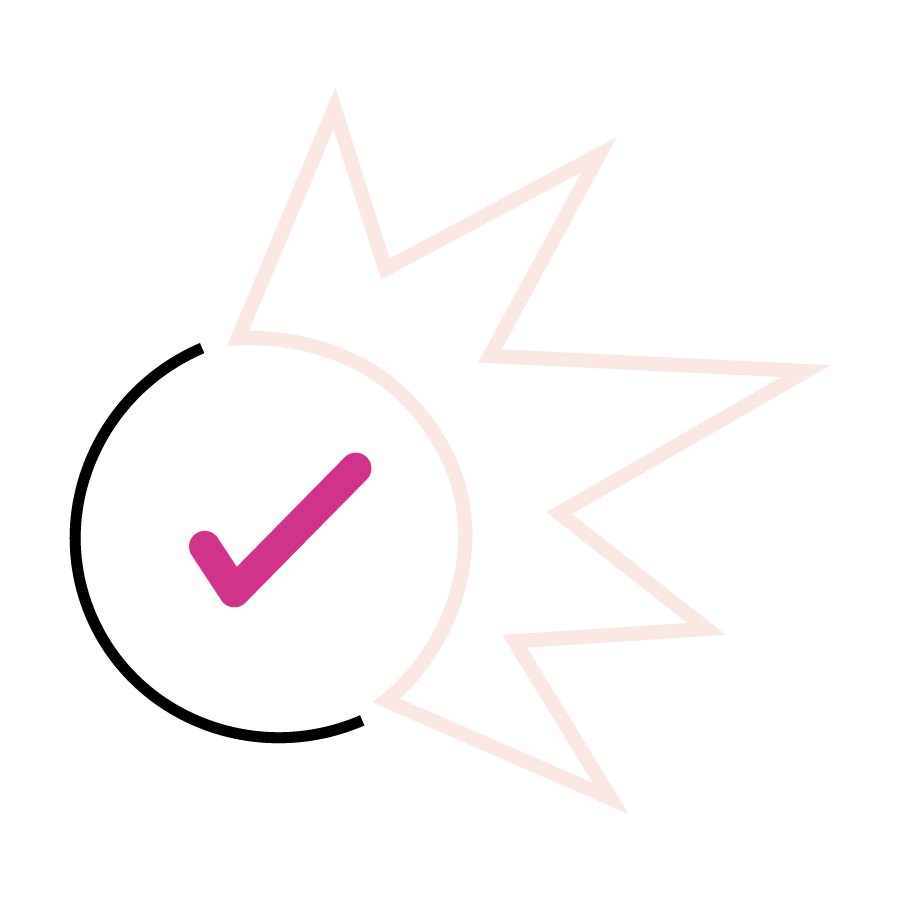 Accountability
Each month we have a group call where you can ask me all your questions live or submit your questions in advance. Plus a month co-working day where you can dedicate one hour to just working on your video strategy!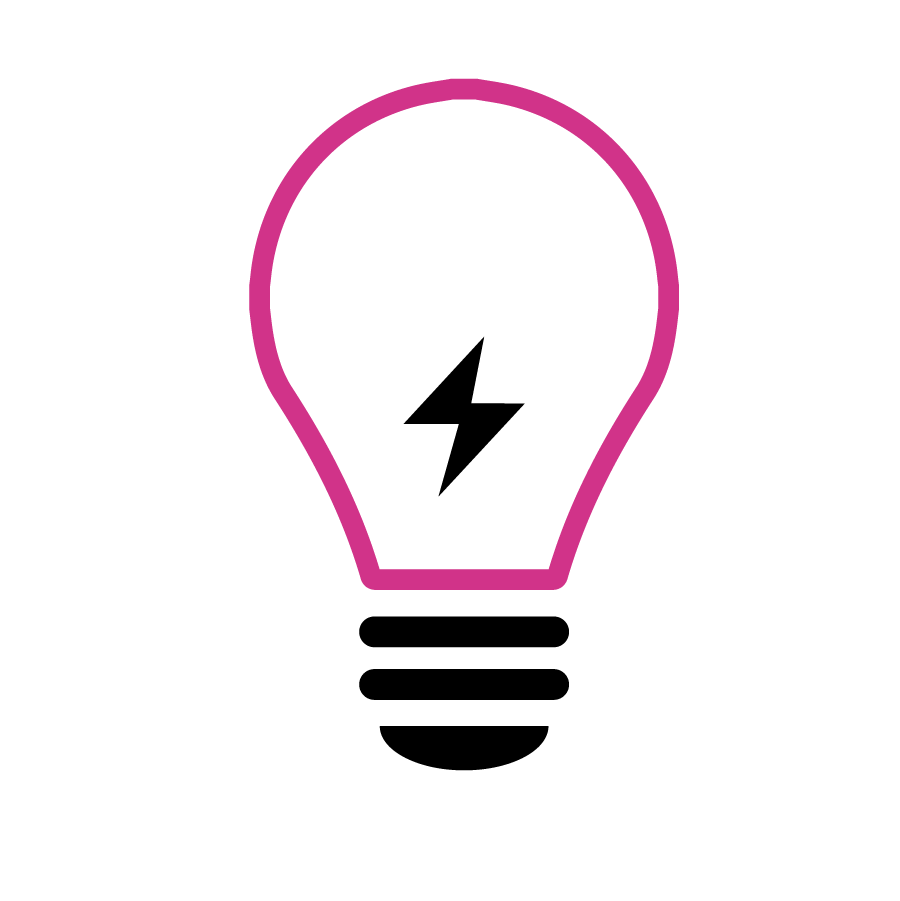 Guest Experts
Each month we will have a new guest expert to help you thrive in other places in your business. Think sales funnels, copywriting, productivity and social media to name a few!
You want to make sure you are starting the right way…
Even though I'm coming at you each month with brand new content and challenges, you need to have a clear understanding of the foundations of a strong, successful YouTube channel. Let's not just throw YouTube videos out into the world and hope the stick… like wet spaghetti on a wall!
I want to give you INSTANT access to exclusive training:
✅The RIGHT way to setting up your YouTube channel
It's not just creating a YouTube channel and posting videos. We need to make sure all the elements of your YouTube channel is set up to drive more traffic and convert more people into weekly watchers of your videos… did someone say more leads!? In this lesson we will talk about creating the perfect channel banner, setting up your channel keywords, and add all the essential branding elements to your channel to make it look as professional as your business.
✅Crafting a solid YouTube strategy for raving viewers!
It's not about creating "all the videos", it's about creating the right videos your audience wants and needs from you. The goal of your video is to get them to become clients or buy from you am I right? This section is all about creating a strategy that causes viewers to binge watch your content so they can't wait to hand their money over to you!
✅How To Film Videos That Look Professional
Look, most people do not have the budget to spend on high-end video equipment let alone rent out a sound studio or AirBnB to shot their videos. Let's simplify is but still get the look and feel you are going for! In this section, I'm going to walk through the perfect video format so you aren't spending HOURS filming and so you feel confident when you are talking on video! I'm also going to break down using the equipment you already have to make your videos look top of the line!
✅Editing, Editing, Editing
I know this tends to be the biggest time suck for most people, well it no longer is! In this section, I'm breaking down how to easily edit your videos, and the little secrets video editors do to make video editing a lot faster and so much easier!
✅Getting your videos discovered and how to promote them
You want to rank on YouTube and you want to know what you need to do. What are the perfect tags? How do you know what to title your videos? How do you optimize that video to get on the front page of YouTube search? Well, it's all covered in this section. PLUS, the things you can do to promote your video that gives it a boost on YouTube search and discoverability!
✅Finally, Understanding Your YouTube Data and Analytics
This is a training not many YouTube courses have. In this section I'm showing you exactly how to understand your video click-through rates (how well your titles and thumbnails did to get people to click), your video retention (how long people are watching your video and where they leave your video) and the EXACT terms people are searching on YouTube to find your content! Knowing these key YouTube analytics are going to help you really sky-rock your channel discoverability and exponentially drive more traffic to your channel!
Plus even more BONUSES on the inside!
Your Instructor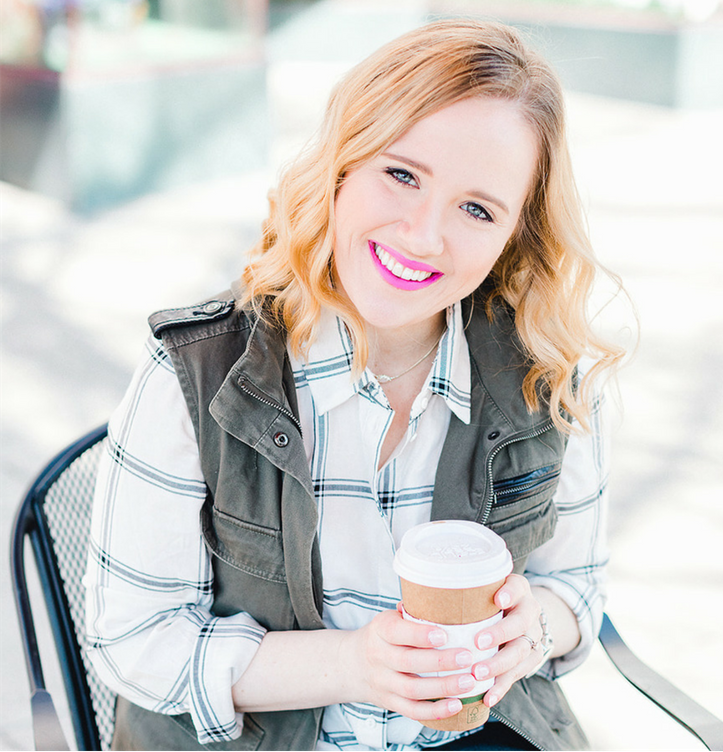 Wait! Who am I?
Hi. I'm Trena!
I'm an MBA graduate who quit the "perfect" job because I was bored and wanted to follow my passion of online video and editing! I now help creative business owners get confident on video and use YouTube to their advantage to grow their business with videos they are proud to share! I've taught hundreds of entrepreneurs over the past 3 years how to use YouTube and video the right way, that doesn't take hours of filming, editing and waiting for someone to FINALLY watch their video!
I've worked with clients like Heather Crabtree, Think Creative Collective and Christina Scalera of the Contract Shop to understand how YouTube video can work effectively in their marketing strategy without taking up all the waking hours in the day! I've been featured in Huffington Posts Must Watch Entrepreneurs, Creative Empire, Boss Mom podcast and more. These strategies and tactics are exactly what you will learn in YouTube For Creatives!
Don't Just Take My Word For It: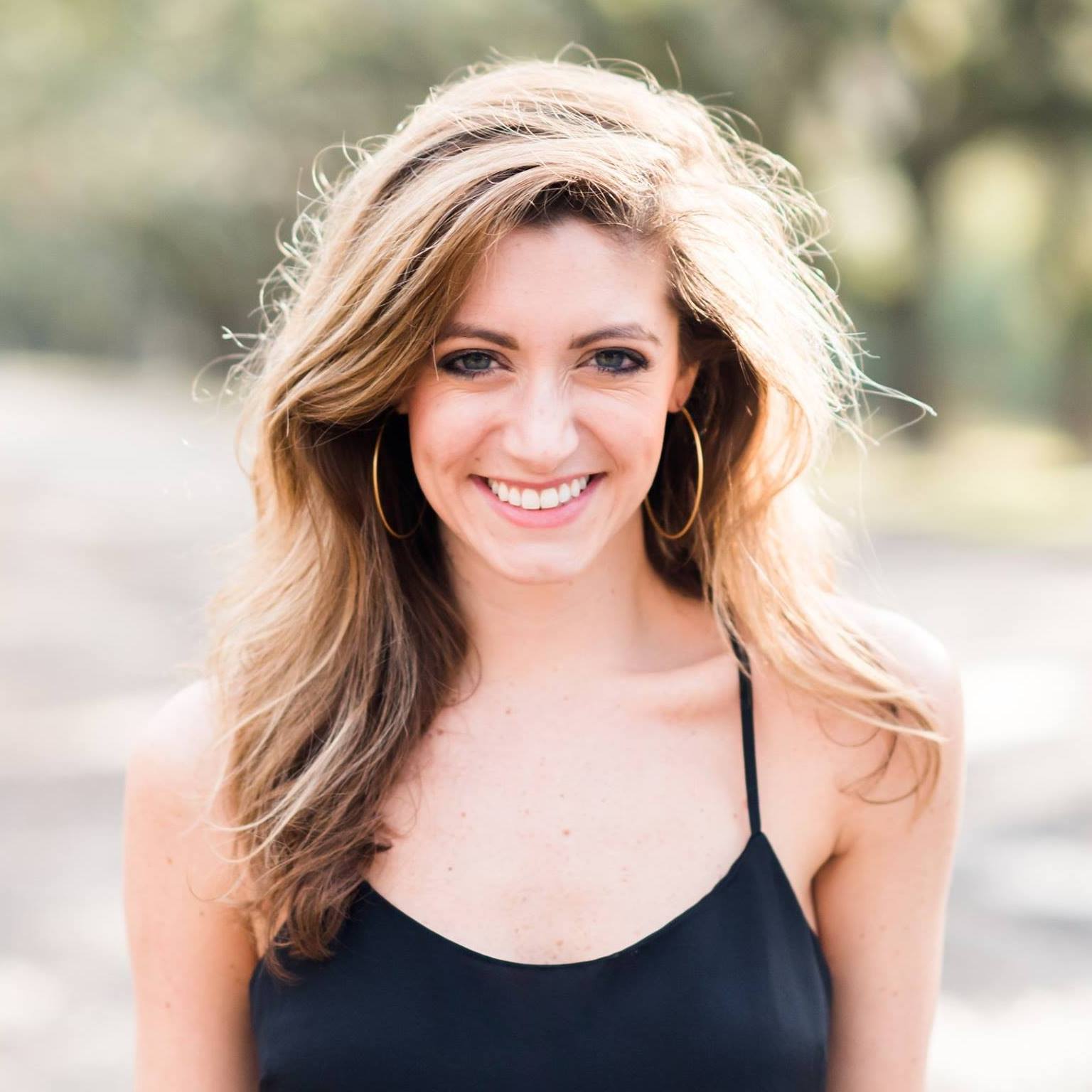 "Following Trena's strategies in YouTube For Creatives got me on YouTube in confidence! I wasn't sure how to use my equipment, what to say or how to say. Trena walked me through all of it so I had the confidence I needed to create YouTube videos. After being apart of YouTube For Creatives I was able to grow my channel over 1.6K subscribers in a few short months and definitely attribute my YouTube videos to having the most successful launch yet last year. I actually get excited to shot videos for my YouTube channel now!"
- Ashlyn Carter, Owner of Ashlyn Writes
Affiliate Launch Case Study with Ashlyn
We helped Ashlyn and her team craft a pre-launch video strategy of 5 videos (that she recorded before she went on maternity leave). Those videos warmed up her audience, and by the time the doors opened, her audience was ready to grab the affiliate program she pitched them!
Ashlyn - "We converted 31 women into the $2k price point for a bottom-of-funnel 2% conversion rate—that wouldn't have happened if I just shot the affiliate link up. We made over $62k in total sales for The Blueprint Model! Even better, we spend ZERO dollars on Facebook Ads! The videos really educated my audience on the affiliate product and why it has meant so much to me. We made over 5 figures on someone else's program while I snuggled with my brand new baby boy!"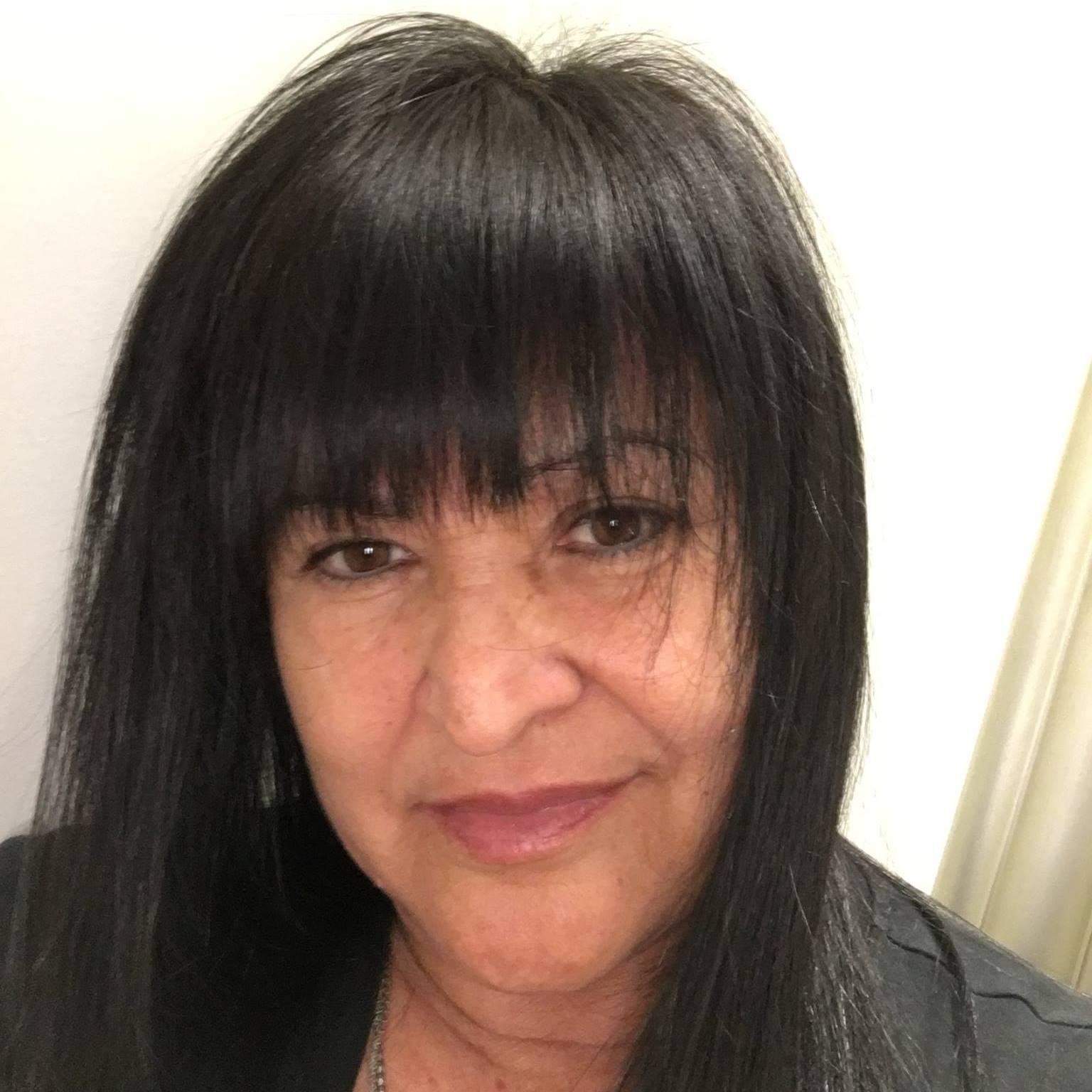 "After following Trena's training and personal advice to me, I post my first YouTube video and got over 200 views in the first few days. This process works!"
- Dr.Joella Castillo, Sports Chiropractor and an Ergonomist/Injury Prevention Specialist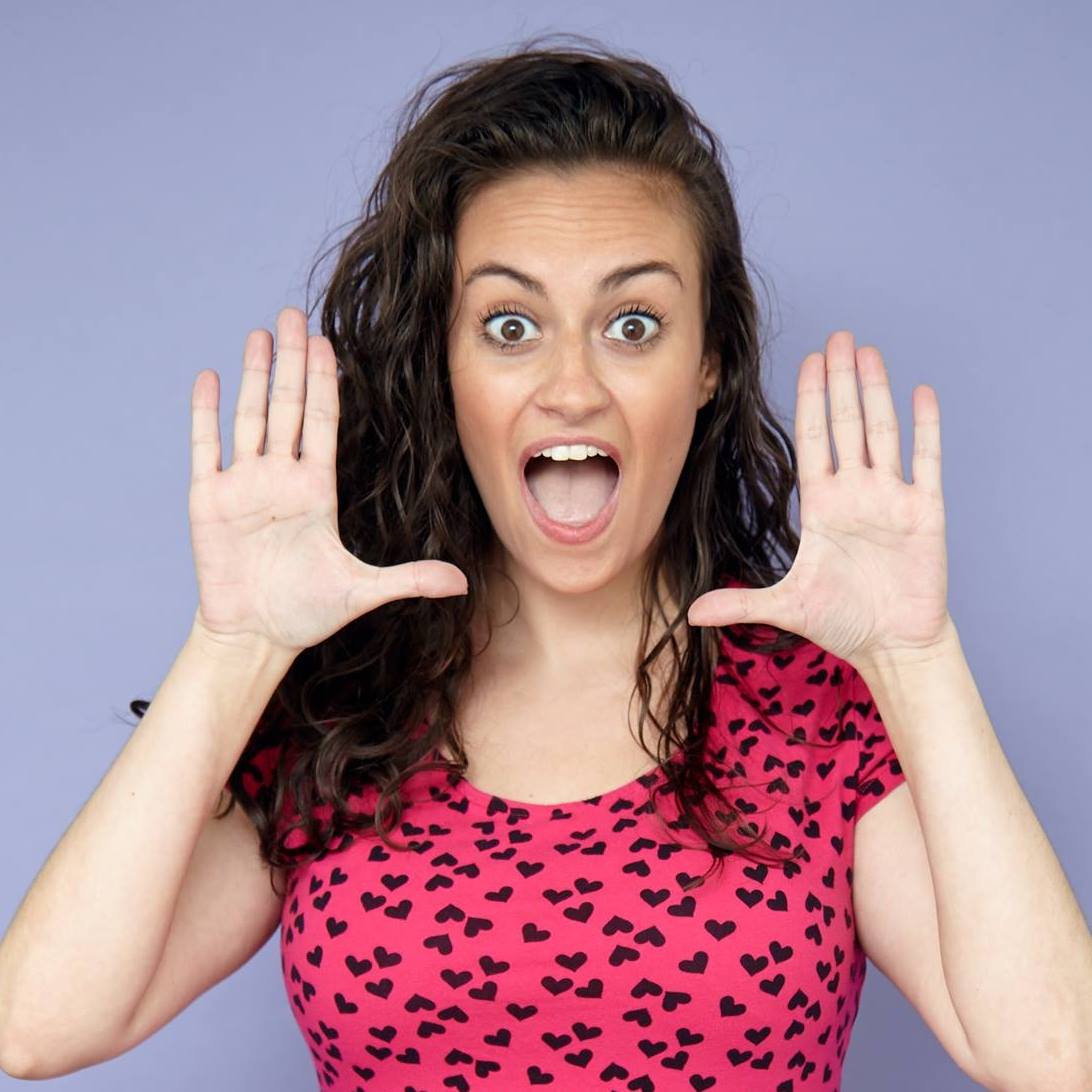 "Since being a part of YouTube For Creatives I've landed countless clients from my YouTube videos, my DREAM speaking gig and I'm finally able to get out my personality on video with confidence!"
- Brittany Berger, Content Marketing and Repurposing Consultant at Work Brighter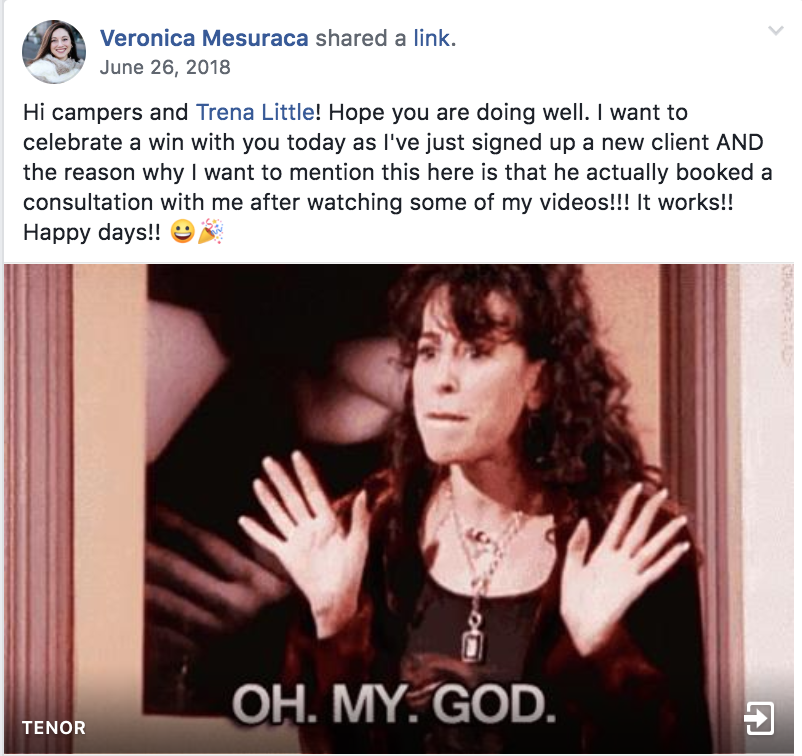 Client Case Study:
We had a client come to us at the end of the year in 2018. She wanted her videos to get more views to ultimately drive them to her membership. When she came to us her channel was in a steady decline. You can see the graph below shows from August until about Novembers views and watch time we declining.
We took over Novembers and helped her implement all of the strategies we teach in YouTube For Creatives and in less than 2 months, her views and watch time are almost back to where they were 6 months ago! The pink arrow below shows when we took over her strategy.
Just in January she's had a 43% increase in views and over 100% increase in subscribers all through organic (not paid for) traffic!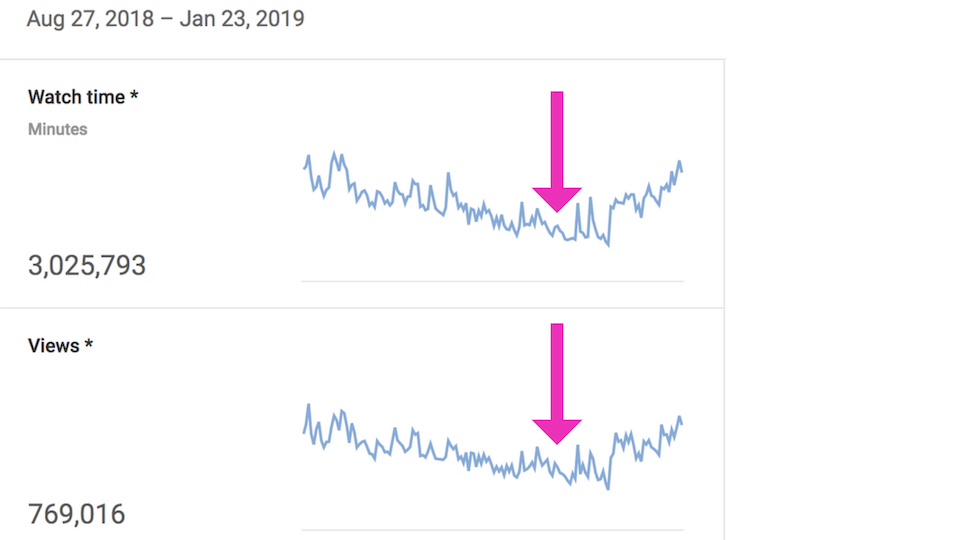 I can not wait to see your confidence grow with your video content and see how it not only changes you, but your business.
Trust me, I understand how scary taking on video content can be. The days where you don't know how to set up your lighting or where to put your camera or what video you should create next are over! The days of posting a video and only your mom and best friend watch it, are over. The days of avoiding video because you don't have the confidence to put it out into the world, are over!
How much is this going to cost you??
What if I said you could get instant access to "allthethings" for just $397/YR!
YouTube For Creatives is build to help creative small business overs who are finally ready to take the jump into video content. It doesn't matter if you've created 50 videos or zero videos, if you are ready to grow your business's visibility or revenue or you just ready to connect with your audience on a deep level through video. I created this membership to be accessible to everyone ready to build their confidence with video through less stress and a clear game plan moving foward.
THE TOTAL VALUE OF THIS MEMBERSHIP IS OVER $2,500 BUT… YOUR INVESTMENT IS ONLY: